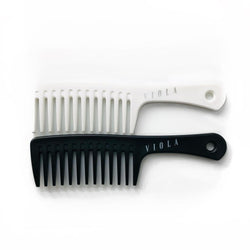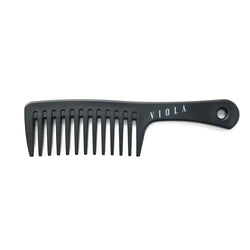 ​
​
Description
Amazing, durable, high quality Wide Tooth Comb from Viola Hair Extensions essential when washing, after care or styling hair extensions. It features a wide tooth design, anti-static material and smooth finish. 
All Viola professional combs are made of the highest quality thermoplastic. Our combs glide through the hair seamlessly reduces static due to the anti-static material and creating processes. 
Viola combs are an absolute essential for all extensionist, hairdressers and salons. Each comb fits comfortably in the handing.  
Details 
Size: 24CM (9.5")

Colour: White or Black
Material: High quality thermoplastic
For use
Applying all hair extensions methods
Styling hair and extensions 
In salon professional equipment 
First name
Last name
Submit
Contact details
Data were successfully stored
Something went wrong, please try to store again
These fields can not be empty, must be checked, or have to be valid